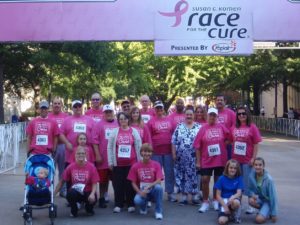 Our Mr. Bugg's employees had such a great time participating in last year's Race for the Cure we have plans underway for even greater participation this year.
As part of our commitment to this wonderful cause Mr. Bugg's will be donating a percentage of all payments collected by our service technicians during August and September.
We greatly appreciate our customers providing us with an opportunity to support the Susan G. Komen Race For The Cure and hope you'll say "hi" if you see our team on October 15th.