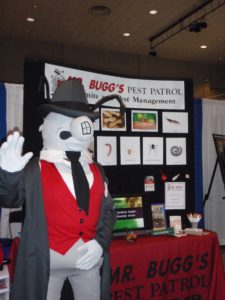 Spring always seems like the perfect time to start some long anticipated projects around the home.  I imagine this is why The Greater Birmingham Association of Home Builders has scheduled the second annual Building and Remodeling Expo for this month.   
The place to be Friday, Saturday and Sunday March 23rd through the 25th will be The Pelham Civic Center where over 100 home specialists will be available with all the latest and greatest ideas and products for the home. 
From the roof to the basement and everything in between, as well as the lawn, you'll find just what you were looking for before you leave.  There will be refreshments, lots of give-a-ways and door prizes making it a fun event for all.   
Mr. Bugg's Pest Patrol will be at booth 20 with our mascot "Charlie" putting in an appearance throughout the duration of the Expo.  We hope everyone in attendance will stop by to say "hi", pick up a little something to remember us by and register for a chance to win the Wal-mart gift cards we'll be giving away.