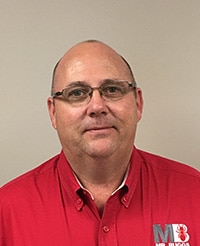 We here at Mr. Bugg's Pest Patrol would like to recognize, Harry Slagle, for 20 YEARS OF SERVICE with our company!! On this date, 20 years ago, Harry began his tenure with our company, and what a journey it has been!
When you think about what exemplifies a great employee, you use words like loyalty and dedication to describe their achievements. But when talking about Harry Slagle, that's just the tip of the iceberg.  For those of you that know Harry personally, you know the infectious and boisterous personality that he brings with him everyday!  His positive and loving attitude are what makes him such a special person and such a valued co-worker.  He genuinely cares about the people he works with as well as the people he works for...our customers!
Harry first started with our company as a technician in which he serviced hundreds of homes and businesses as their "bug man" for almost 15 years.  His customers loved him as much as we do because he took the time to treat each individual home as he would his own.  He then transitioned into a supervisory role where he still serves today.  He makes sure that all of our technicians have the resources and support they need to manage their routes, and he does a fantastic job in that role.
A small business in the service industry is only as good as the individuals who work for it.  For us, it is vitally important that we hire honest and trustworthy individuals, and with Harry, we hit the jackpot! We are so grateful to have found him, and we are so thankful to have been able to work alongside him for these past 20 years.  Congratulations, Harry, you've earned it!!